ON A SPECIAL
MIDSUMMER DAY
ANCIENT
LITHUANIAN HERBAL LIQUER WAS BORN
THAT BELONGS TO THE
UNDERGROUND
9
BLOSSOMS, LEAVES AND FRUITS
BRING TOGETHER A
PERFECT COMBINATION
27 BOTANICALS
KEPT SECRET TO THIS VERY DAY
The legend says that the oldest Lithuanian Bitter TREJOS DEVYNERIOS was born in XV-XVI century deep in the green forests at the mystical Midsummer festival.
Primarily it was used by pagan priests in traditional healing ceremonies, later in XIX it began to be produced in pharmacies. Furthermore, in XX century TREJOS DEVYNERIOS original recipe inchoated the first family member The Nines Authentic and later on in XX century was acknowledged as category itself.
Our Story Our Story Our Story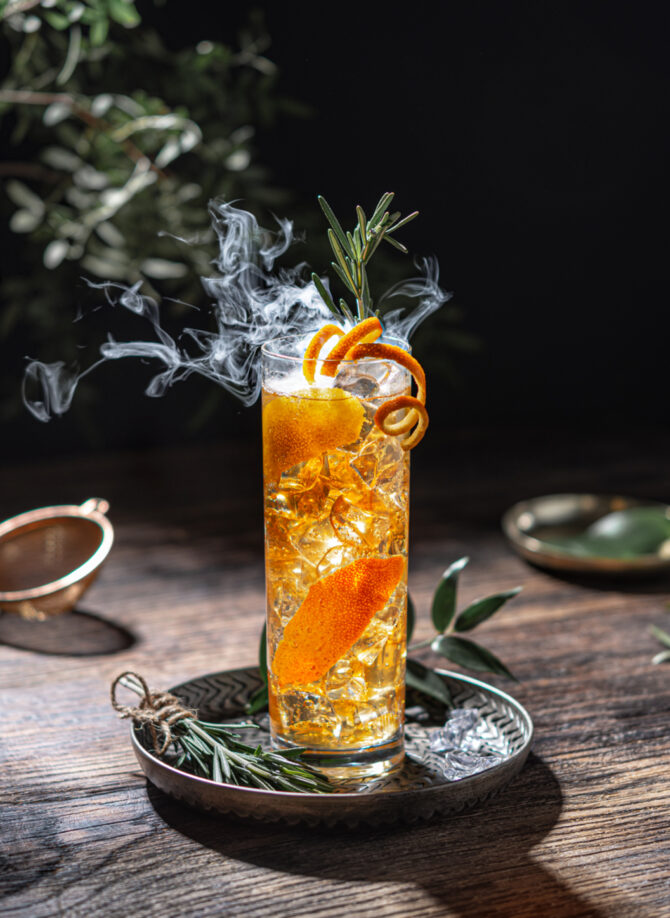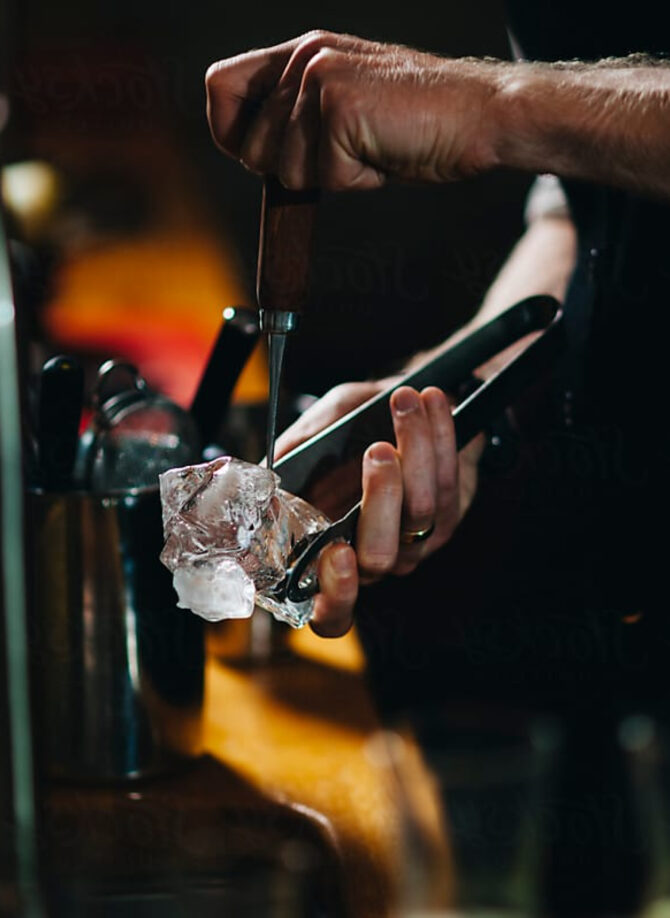 The Legendary Origins of The Nines
The dish, containing the powerful herbal infusion, would be left in the Midsummer's night air and all of the next day. This ritual allowed the infusion to get as much of the sun's strength, power and energy as possible. Our ancestors believed that on the shortest night of the year, herbs concentrate their strongest qualities.
Then, the priest would pour the bitter into a newly made hornbeam barrel and put it into an underground cellar. In the shadows of the cellar, the bitter would wait for three years, three months and three days. That is how one of the oldest bitter in Lithuania, and the whole of Europe, was created.
Angelica
It was used in the palace health wine of Emperor Qianlong
Bison grass
Ingredients used by Lithuanian nobles to make wine in the 16th century, Light rose- mary and lavender aroma
Nigella seed
Used for cooking & beauty about 3000 years ago. Used to be a must-have for Cleopatra's beauty.
Rhamnus frangula
Originated from the largest Dainava forest in Lithuania,Take care of your stomach.
Gentian root
It was used to brew gentian wine in Europe in the early 17th century. Light vanilla and sweet orange mixed aroma.
Cardamom fruit
In the Middle Ages, one of the most expensive spices in Europe. With pine cones, fruit and refreshing mint and other mixed fragrances.
Black pepper
Once called black gold in Europe, More than 4,000 years of cultivation history.
All spice
One of the world's top ten precious spices, introduced to Europe by Columbus from America in the 16th century Mixed aromatic scent of cloves and nutmeg.
The Nines identity
Sharing Lithuanian national heritage with the world
The Nines – authentic botanical bitters and liqueurs, made from 27 natural herbs which represent the legend of the unique recipe, the natural ingredients combined with mystical elements. The Nines promises a variety of flavors and an exceptional taste experience.
ONE OF THE VERY BEST BITTERS AND LIQUEURS EASTERN EUROPE HAS TO OFFER
The brand is so well-known for Lithuanians, that it has become a category in itself. Now, we are proud to present the best we have to offer to the world.
The modern recipe was created in the mid 20th century and was sold as a medicine in pharmacies during the Second World War.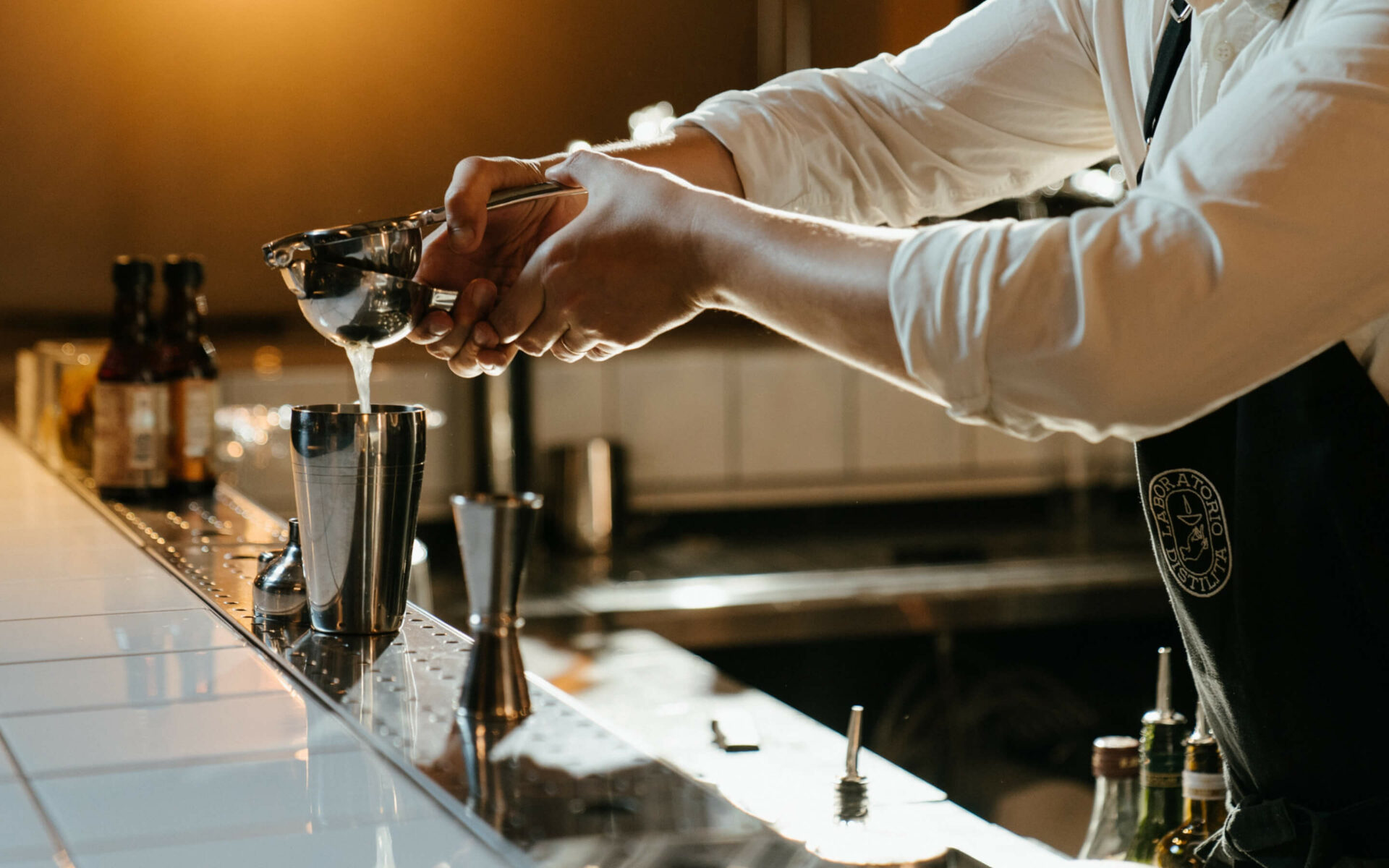 Today
No. 1 brand in Bitter category in Lead country having 36% SOM
No. 4 brand by turnover & gross profit in MV Group Production portfolio
Sold to 14 countries in 3 continents
Produces 1,2 mln. liters and 2,7 mln. bottles every year
Recent awards
The Nines Botanical & The Nines Aperitif – Silver medal for design in A DESIGN AWARDS Competition (Italy)
The Nines Botanical & The Nines Aperitif – Bronze medal for design in International Spirits Challenge (UK);
The Nines Botanical & The Nines Aperitif – Gold medal for taste in USA Spirits Ratings competition;
The Nines Botanical & The Nines Apeiritif – Silver medal for taste in London Spirits Awards;
The Nines Botanical – Silver medal for taste in Bartenders Spirits Awards (UK) & in International Spirits Challenge (UK);
The Nines Aperitif – Bronze medal for taste in International Spirits Challenge (UK)
The Nines Botanical, The Nines Authentic & The Nines Cannabis – Gold medal for taste in Warsaw Spirits Challenge;
The Nines Apeiritif – Double Gold medal for taste in Warsaw Spirits Challenge